Dallas Business Journal
When Klein Tools shuttered its dilapidated, 60-year-old manufacturing plant in Illinois six years ago, the company could have moved its plant almost anywhere in the world.
The family-owned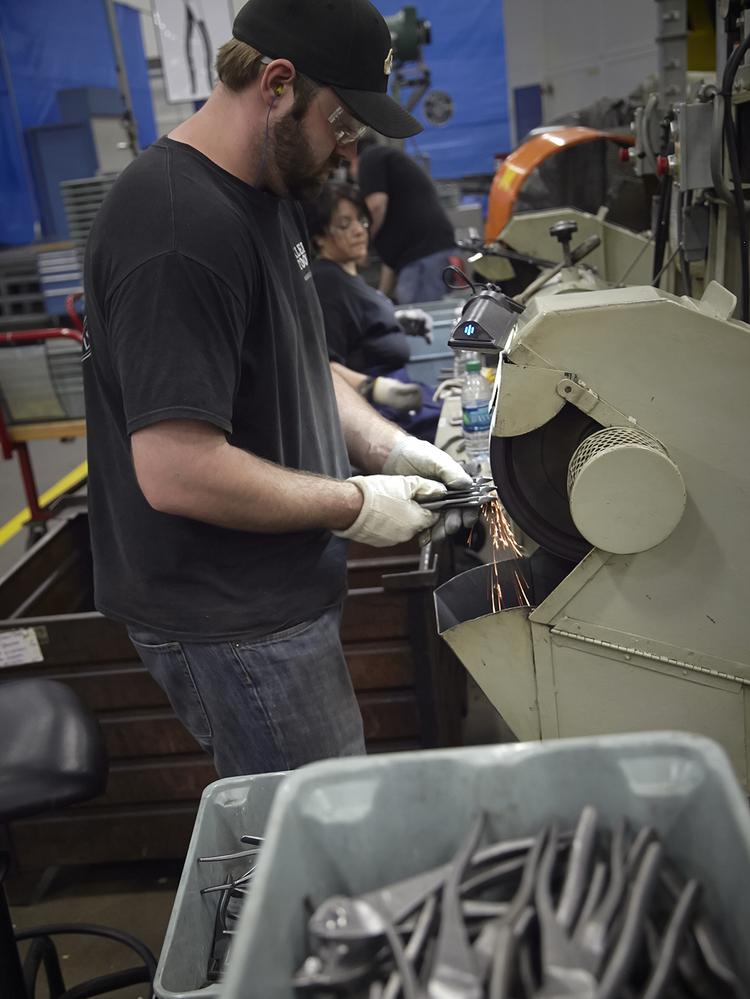 and operated company chose Mansfield, Texas, where today Klein employs more than 430 fulltime and 40 temp-to-hire workers in middle-income-and-up positions. The makers of high-quality pliers, wire-strippers and other tools for electricians and construction workers continues to add jobs each year in the Tarrant County town.
I'll write next week about Klein's growth story in Mansfield. It's a good one.
But today, on the day that Trump takes office, I asked Thomas R. Klein Sr., chairman of Klein Tools, what he thinks about Trump's challenges to would-be outsourcers.
"Personally, I'm completely supportive of what he is trying to accomplish," Klein told me in an interview this morning. "It appears that he is doing a good job with Ford and Carrier and such in getting them to change their minds about relocating outside of the country, and I think that's a good thing for our nation."
Klein said the Lincolnshire, Ill.-based company could have gone anywhere in the world when it relocated to Mansfield, but it limited its search to the United States. From there, the company had certain requirements: A right-to-work state with low or no income tax, a region with a strong workforce, and proximity to an international airport were among them.
Mansfield fit the bill. To help seal the deal, the state offered the company $2.8 million from the Texas Enterprise Fund and the Mansfield City Council approved an economic incentive package that includes $500,000 grants each year for 12 years.
In exchange, Klein Tools agreed to bring 585 new jobs to Mansfield within 12 years, and to meet other investment requirements.
"We've always been committed to the U.S., so what he (Trump) is doing doesn't really affect us because we weren't trying to outsource in the first place," Klein said. "But to the extent that he is successful in bringing more jobs to the U.S., that's going to help a lot.
"If our economy starts growing at the rate that we had originally planned for (when moving to Mansfield in 2010), that's going to help us and our employees," he continued. "So I'm hoping that he is successful."